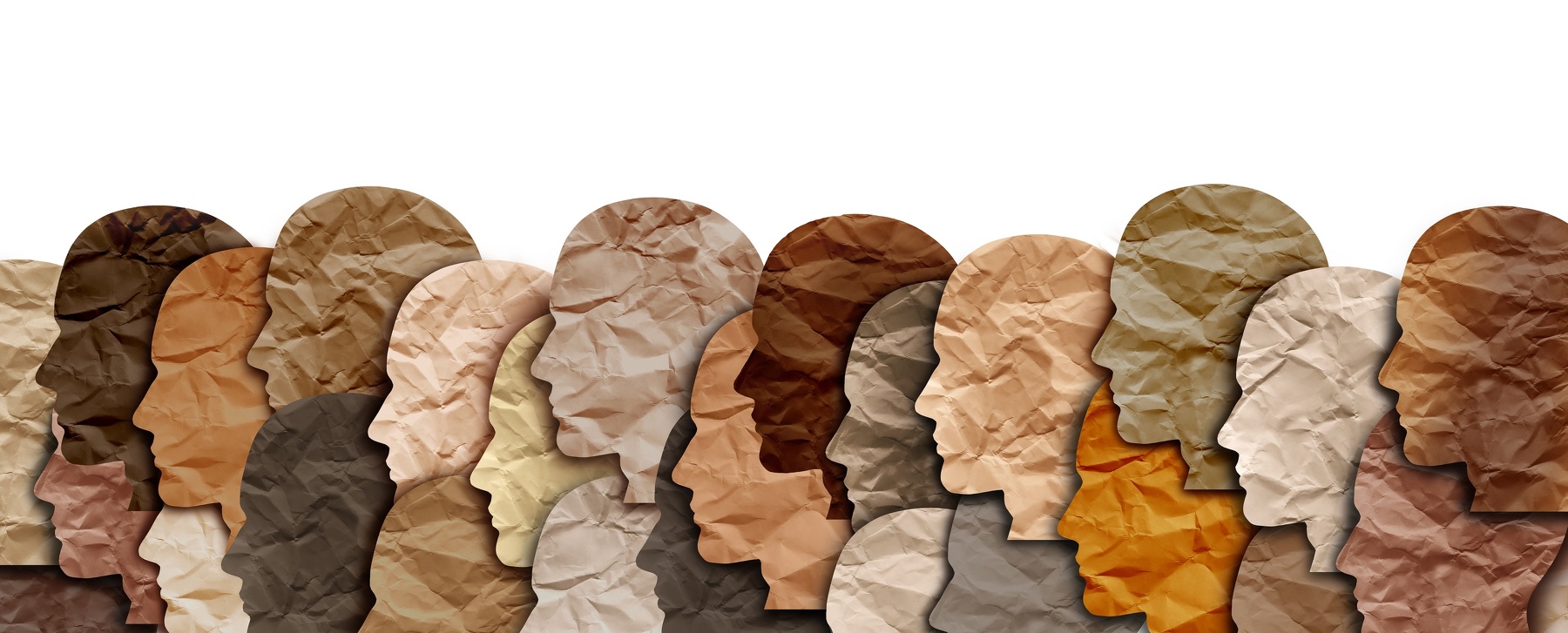 Expanding Our Vision: Cultural Equality and Indigenous Peoples' Human Rights – Implementation Committee
Last updated: November 28, 2023
Further to recommendation 2.2 of the Report, the Tribunal sought members for its Expanding Our Vision Implementation Committee, which first met on March 2, 2020.
Page contents
Current members
Laura Beaudry (she/hers) is Métis and Cree from the Kapawe'no First Nation in Grouard, Alberta where she grew up. Laura is a Policy Analyst with the Union of BC Indian Chiefs. As of 2022, she has a Juris Doctor, with a Specialization in Aboriginal Law, from the Peter A. Allard School of Law at UBC, where she spent many years as an outspoken advocate and student leader.
Julie Birdstone (she/her) is a member of the Ktunaxa Nation, she has worked in the Social Work field over thirty years in various capacities including Child Protection, Child Protection Supervisory capacities along with families experiencing violence. She is also a current Council Member for the Aqam Band and the Governance Manager for Ktunaxa Kinbasket Child & Family Services.
Darrin Blain (he/him) is a lawyer in his own private practice in the Okanagan. As a First Nation lawyer, he has for 26 years represented indigenous people and governments in mediations, civil litigation, a national inquiry, class action settlements, judicial reviews and within First Nation designed dispute resolution frameworks. Darrin is a Harvard trained negotiator.
Cynthia Callison (she/hers) is a member of the Tahltan Nation and she has practiced law with Callison & Hanna for 25 years. In her law practice, she is an advocate for Indigenous self determination in cultural, social, environmental, and economic matters.
Devyn Cousineau (she/hers) is a member of the BC Human Rights Tribunal. Before her appointment, she worked as a lawyer in the areas of human rights, employment, and anti-poverty law. She is a settler in BC with British and French ancestry.
Debra Febril (she/her) is a member of the Nisga'a Nation. She has worked as a legal advocate at CLAS's Human Rights Clinic since December 2020. Prior to this she worked in the areas of Criminal defence, Nisga'a Child and Family matters, Indigenous laws and legal research with a primary focus on assisting Indigenous Peoples.
Katherine Hardie (she/hers) has been a lawyer with the Human Rights Tribunal since 1998. Before that, she was a lawyer with an advocacy clinic, Legal Aid BC, and a law firm. Katherine is a member of the Truth and Reconciliation working group for the Canadian Council of Administrative Tribunals. She is a settler of Ukrainian and Scottish ancestry.
Niki Lindstrom (she/hers) is Saulteau First Nations. She is a Director at the First Nations Housing and Infrastructure Council. Before this, she worked with people experiencing homelessness. Housing, equality and empowerment has continued to be the driving force behind her work.
Shawnee Monchalin (she/hers) is a citizen of the Métis Nation of Ontario, from the historic Métis community of Sault Ste Marie. She is currently legal counsel with the BC Human Rights Tribunal. Previously, she worked as a lawyer in the area of Aboriginal rights and environmental litigation.
Elena Pennell (she/her) is a woman of Anishinaabe and European ancestry and is a member of Alderville First Nation. Elena is a Senior Policy Analyst focusing on issues relating to Indigenous women and girls and is honoured to carry out policy work with the Union of BC Indian Chiefs and the First Nations Leadership Council, working towards the full recognition of First Nations title and rights in BC.
Amber Prince (she/hers) is a member of the Sucker Creek (Cree) Nation and full-time Human Rights Tribunal Member since January 2021. Prior to joining the Tribunal, Amber was a staff lawyer at Atira Women's Resource Society, providing direct legal support to women.
Tseetsee'wat'ul'wit ǀ Sharon Thira (she/they) is the Executive Director, Education & Engagement at the Office of the BC Human Rights Commissioner. She has worked for the Indian Residential School Survivors Society and as the Director of the BC Network for Aboriginal Health.
Past members
Patricia M. Barkaskas (she/hers) is Métis from Alberta. She is the Academic Director of the Indigenous Community Legal Clinic and a professor at UBC (tenure track). In that capacity, she is the faculty lead for the law school's Indigenous Cultural Competency Certificate.
Jade Baxter (she/hers) is Nlaka'pamux from Skuppah Indian Band. She is an independent filmmaker whose practice engages with her nationhood, Nlaka'pamux territory, and storytelling.
Romona Baxter (she/hers) is from Skuppah Band, a member of the Nlaka'pamux Nation. She is the Executive Director of the Nzen'man' Child and Family Development Centre Society working to advance the rights of Nlaka'pamux children to grow up happy, healthy and safe, within the sacred space they hold.
Rosalind Campbell (she/hers) is an elected member of the Musqueam Council and a lawyer practicing in Aboriginal law. She is a strong supporter of the revitalization of hən̓q̓əmin̓əm̓, the ancestral language of the Musqueam people.
Jereme Brooks (he/him) (Your Favourite Uncle Jer) is a member of the Sylix Nation, as well as a Mediator, Arbitrator and Parenting Coordinator who works in the areas of both Family Law and Child Protection. Currently, he is the Program Manager for the Child Protection Mediation Program under Mediate BC and an Adjudicator with the BC Law Society Tribunal.
Dylan Cohen is Red River Métis. He participated on the Committee in 2020.
Trish Garner (they/theirs) is a tea-swilling Brit with a passion for social justice. They are the Executive Director, Research and Policy at the Office of the BC Human Rights Commissioner.
Andrea Glickman (she/hers) has had the privilege of working at the Union of BC Indian Chiefs for more than 12 years and is the Policy Director, where she provides technical support to implement the mandates provided by member Nations. She is a first generation diasporic settler with Guyanese, Portuguese, Indian, and Jewish heritage.
Andrea Hilland, KC (she/hers) is a Nuxalk lawyer who has been working on equity, diversity, and inclusion initiatives with the Law Society of British Columbia since 2013. She has worked on the Law Society's response to the Truth and Reconciliation Commission's Calls to Action and previously practiced Aboriginal and environmental law.
Juli Holloway (she/hers) is Haida and Kwakwaka'wakw and spent her time growing up on Haida Gwaii and in various communities around northern Vancouver Island. She was the Director of Communications and Engagement with the First Nations Justice Council.
Ali Lafond (she/hers) is Cree First Nations from Muskeg Lake Cree Nation Treaty 6. She is an intern with the Indigenous Youth Internship Program, working in the Ministry of Indigenous Relations and Reconciliation to prepare and implement an action plan to achieve the objectives of the Declaration on the Rights of Indigenous Peoples Act.
Cassandra McGarvie (nee Campo) (she/hers) is a member of the Squamish First Nation and an advocate for indigenous self-determination and decolonization initiatives. Cassandra has an educational background in Criminology, Psychology and Business Administration with 20 years experience in a business leadership role. She is passionate about doing outreach work to help indigenous people access and navigate healthcare.
Jo-Ann Nahanee (she/hers) is an on-reserve member of the Squamish Nation and a residential school survivor. She is a strong advocate for the rights of her community and next generation. She has experience with navigating various Canadian legal processes, including the BC Human Rights Tribunal, the Indian Residential School Claims process, and the BC Supreme Court.
Lissa Dawn Smith (she/hers) is the elected Vice President of Métis Nation British Columbia. She is the Minister Responsible for Métis Rights, Justice and Digital Government, and the MNBC Senate Liaison to the Board. She has worked as a social worker with an Indigenous specialization and is passionate about governance and justice.